HEHL GALVANOTRONIC
Global Player in Automation Engineering
Our core business is the development of individual process control software for surface technology.
As a supplier of control systems for galvanic plant and wastewater systems, we are among the market leaders. Together with our in-house switch cabinet construction, we offer you an innovative complete solution for the automation of your production.
Whether your project implies a new construction or modernization of existing production facilities, the HEHL-TEAM automates your production and brings it up to date with the latest state of the art.
HEHL represents tailor-made solutions and products that suit you and your company best.
Company
20 years of experience in galvanic plant automation
Software
Control systems for surface technology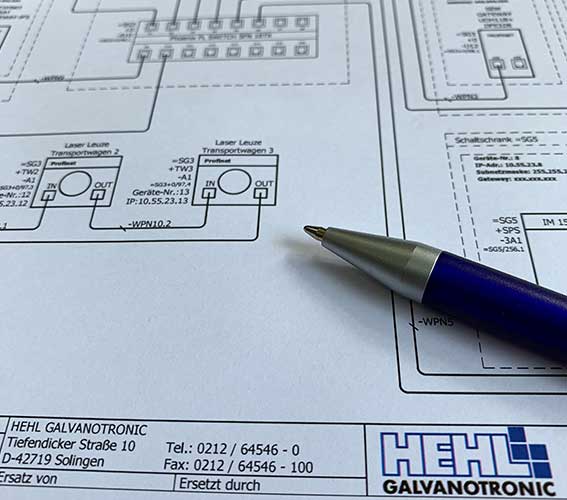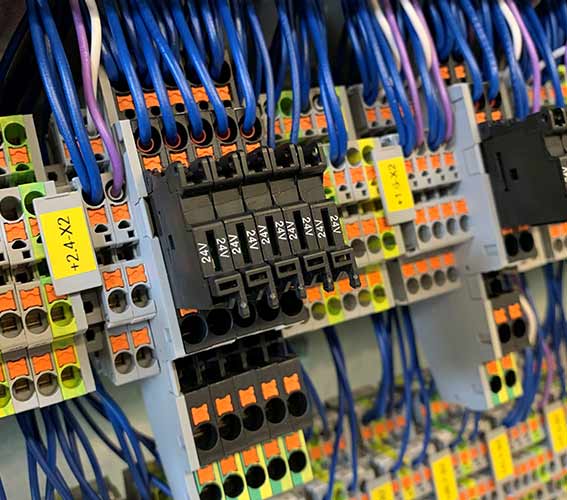 Engineering
Own electrical planning and switch cabinet construction
Our most important news at a glance

Many ageing plants are still running with Windows XP or Windows 7. Both versions have been discontinued. New security updates are no longer provided. Therefore, these plants are currently insecure and attackable.
We also cannot maintain or update your existing process control software GalvanoVisu / GalvanoVario.
In the event of a PC-breakdown, a system downtime of several days cannot be avoided.
Switch to Windows 10 now!
This is the only way to ensure a stable production in the long run and prevent unscheduled plant downtimes lasting several days.
We would be pleased to prepare you an offer for a new plant PC with Windows 10 and to inform you about new software features.
Do not hesitate to contact us. We are looking forward to securing the future together with you.
Yours sincerely, HEHL-Team
Our vacancies in Solingen
Electronics / Electrician Switch cabinet wire (m/f)
Your Profile
Completed vocational training in the electronic field,
High level of commitment and responsibility
Your prioritized tasks
Construction of control cabinets and control systems
Wiring of electrical components
PLC programmers
(m/f)
Your Profile
Completed apprenticeship in the field of electrical engineering or similar
Self-confident manner at the customer's side
Your prioritized tasks
Development of customer-oriented solutions taking into account
technical requirements and specifications
Contact form
Please feel free to contact us.
Contact details
HEHL GALVANOTRONIC e.K.
Tiefendicker Straße 10
42719 Solingen
+49 212 64546 – 100
Opening hours
The HEHL team is available for you at the following times:
| | |
| --- | --- |
| Monday - Thursday | 8.00 to 16.45 |
| Friday | 8.00 to 14.45 |